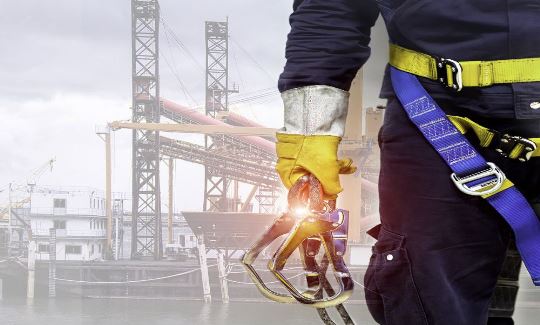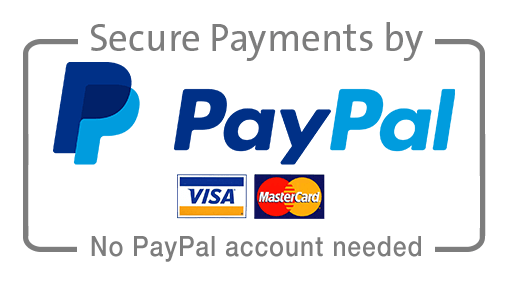 This is an online training program to help workers equip with the skills and knowledge to safely work at heights. Working at Heights ticket is required for every worker whose work activities require them to work two meters or more above the ground. After completion of the course you'll be able to identify the risks from working at heights and the practical ways to mitigate or prevent fall from heights.
After successful completion of the course the candidates will be awarded with the course completion certificate which is also said as working at heights card or working at heights ticket.
About the training program
This is a certificate training program that teaches you how to safely work at high elevations. It's a most helpful training course for workers in various industries like construction, factories, offices, and other workplaces. The course is designed and developed by the highly experienced safety professionals and meets all the industry standards, regulations, and guidelines.
In this certificate course, you'll be able to learn about different safety practices and techniques to safely work at heights. The course covers various topics such as scaffolds, guard rails, mobile access equipment, ladders, and more. It uses interactive elements like videos, audios, graphics, and quizzes to make the learning process easier.
Once you complete the course and successfully pass the final assessment, you'll receive a certificate of completion. This certificate demonstrates your knowledge of the subject and can be shown to your employers. It not only enhances your safety awareness but also improves your proficiency when working at heights.
Why should I have training certificate to work at heights?
Our online working at heights training makes the people who work at heights, aware of the risks and hazards associated with working at heights activities and also guide them about their legal responsibilities. This certificate course provides enough knowledge to help you become a competent employee to execute the working at heights tasks safely and efficiently.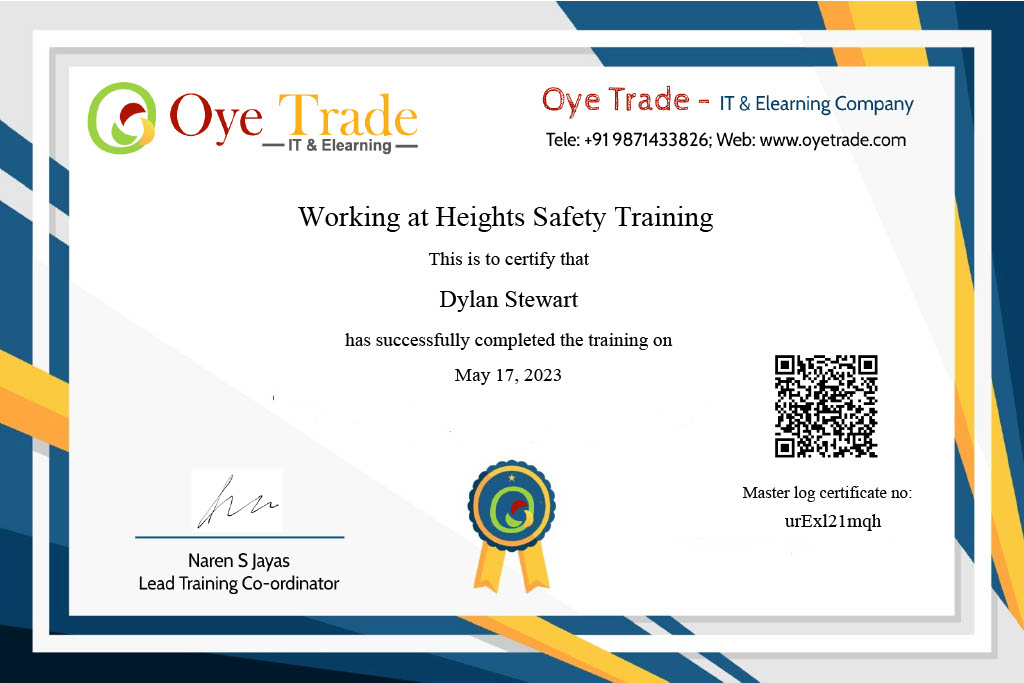 Learning outcomes:
At the end of this course, participant should be able to demonstrate understanding of the content through application of knowledge to familiar and unfamiliar situations. In particular, they should be able to:
Implement strategies to avoid having to work at height if possible
Prevent falls from height
Minimise the consequences of a fall from height
Fall arrest system
Comply with personal legal duties
Select the most appropriate access and working equipment for the task.